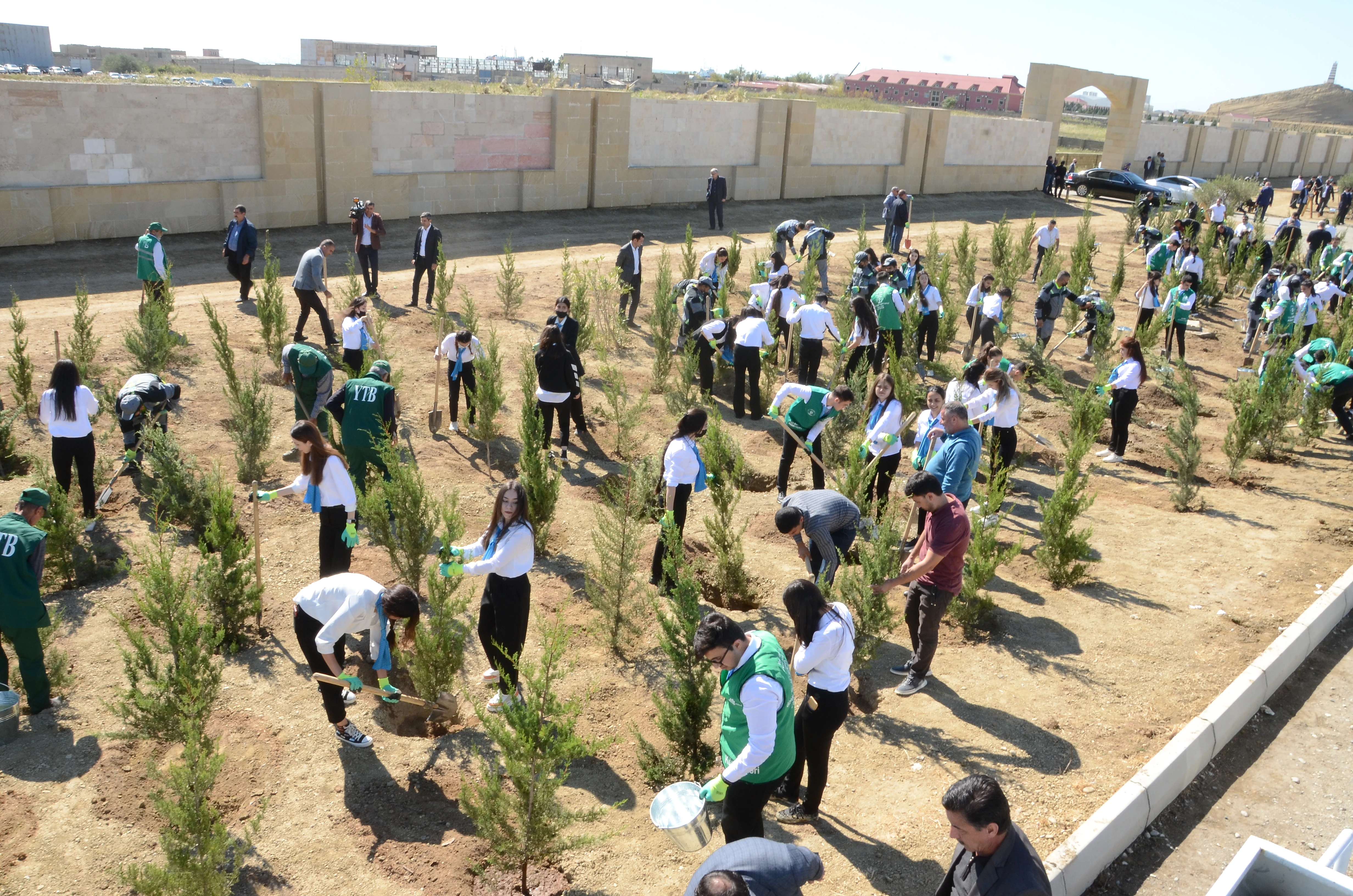 The tree planting action dedicated to September 27- "Day of the Remembrance" was held
There was organized a tree-planting action on September 27 – "Day of the Remembrance of the Martyrs of the Patriotic War" in the wide area on the side of Baku-Alat highway in Karadakh district by Baku City Executive Authority and the State Committee for Urban Planning and Architecture. Along with the heads and employees of both institutions, the employees of structural departments and Baku City Green Economy Union Green Economy Union, as well as Asan volunteers participated at the event organized in accordance with the requirements of the quarantine regime.
The area planted with trees by the participants of the action first was cleaned from stones, bushes, debris, and dried tree stumps, and was made ready for planting.
More than 3,000 eldar pines, cypresses and other trees were planted during the action which was organized in honor of September 27, "Day of Remembrance of the Martyrs of the Patriotic War", who sacrificed their lives for the territorial integrity of Azerbaijan., The Executive Authority plans to install an irrigation system to take care of the newly planted trees, and the people responsible for the area have been identified.
The tree-planting actions dedicated to the Day of Remembrance were also organized in other districts of the capital.